Triterpenoid biosynthesis
When cursor points to a box further details will be displayed in a tooltip window. If you click on the box it will change to the appropriate reaction scheme or enzyme specification.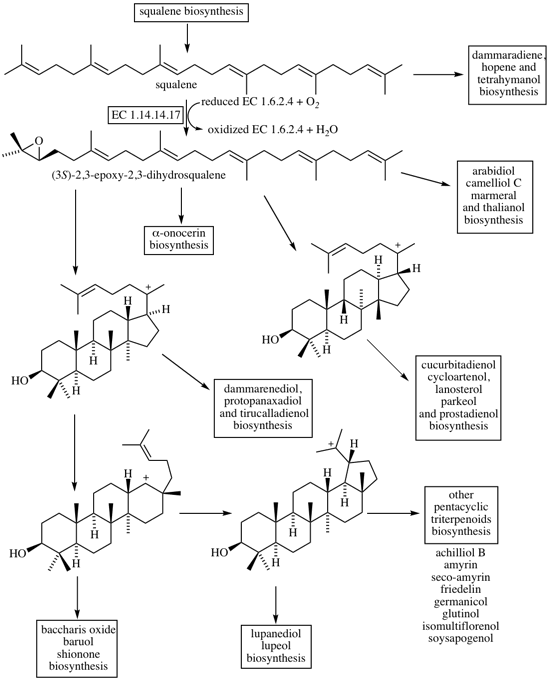 © IUBMB 2007
---
Return to:

enzyme nomenclature homepage
squalene biosynthesis
arabidiol and thalianol biosynthesis
baccaris oxide, baruol and shionone biosynthesis
cucurbitadieneol, cycloartenol, lanosterol, parkeol and prostadienol biosynthesis
dammaradiene, hopene and tetrahymanol biosynthesis
dammaradienol, protopanaxadiol and tirucalladienol biosynthesis
lupanediol and lupeol biosynthesis
&-alpha;-onocerin biosynthesis
other pentacyclic triterpenoids biosynthesis
EC 1.6.2.4 NADPH—hemoprotein reductase
EC 1.14.14.17 squalene monooxygenase.